Foam Parties!
An Unforgettable Experience!
With Risk Free Delivery & Setup
In Tampa Florida Surrounding Area
Book Online Now
A foam party is exactly what it sounds like – an event where you get to play, dance, and party in several feet of bubbly suds! Created by a foam machine, this foam isn't the sticky, wet consistency of soap bubbles; instead, it offers all the fluffy foam with none of the mess. Depending on the foam party, your guests might enjoy the foam on the dance floor or special party activity. Foam parties are fun for guests of all ages and are even a favorite for special school or daycare events.
Choose Your Foam Party Package
$349.95
1 Hour Foam Party Includes:
60 minutes of continuous flowing foam
A foam cannon
A professional foam cannon operator
Energized family friendly dance music
Beach balls
Each additional 1/2 hour of Foam Party is just $99
1 Hour Foam Party
Foam Party by Bounce Party provides foam parties for any occasion. Our Foam Party includes 60 minutes of continuous flowing foam, a foam cannon, a professional foam cannon operator, energized family friendly dance music, and beach balls. Each additional 1/2 hour of Foam Party is just $99. A foam party machine rental makes a regular party EPIC! Foam is fun and entertaining for both children and adults. Our foam is board-certified dermatologist-approved 100% organic certified. Bounce Party of Tampa offers the best foam parties in the industry.
Book Online Now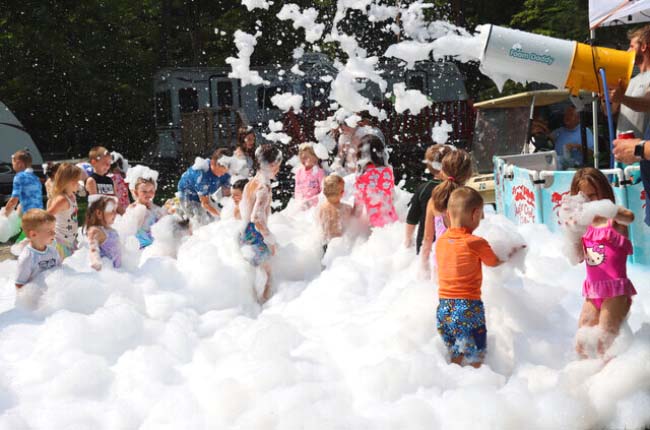 The Foam Party Experience We Provide Is UNMATCHED!
Kids call them bubble parties, parents call them foam parties, but teens simply call them EPIC parties.

If you're ready to take your event to the next level and party like a pop star, it's time to transform your event into a magical foam wonderland. It only takes a few minutes to turn your party into an exciting foam experience where the beats and the base of your favorite music blast through our top-tier sound system. Your guests will vibrate with excitement, showing off their best dance moves and incorporating the foam into their performance.

And what's a foam wonderland without fun interactive games? We'll supply beach balls so your guests can dream up creative ways to play in the foam. Start them off with a legendary game of dodgeball, or send them on a sensational quest through the foam, hunting for "dragon eggs." Hide prizes, treasures, or other cool party favors in the foam! There are many ways to have the time of your life at a foam party.

The best part about it is that you don't have to lift a finger!

Well… maybe just your pointer finger, to show our operators where to set up shop. After that, you can sit back and relax because it's all fun and games from there.

Time flies when you're having fun! Foam parties are so captivating they always feel like they've ended too soon, but they are by far the most memorable parties. Your guests will talk about your incredible event for years to come!

A few things you'd love to know about our foam parties:
- Our foam is board-certified & dermatologist-approved (No party guest left behind! Everyone can have carefree fun)
- Our foam is 100% organic & biodegradable (safe for your grass)
- Packages start at 60 minutes, but you can add another 30 minutes for just $99
- We provide the foam cannon operator
- Your package includes a top-tier sound system
What Is Included In A Foam Party Package?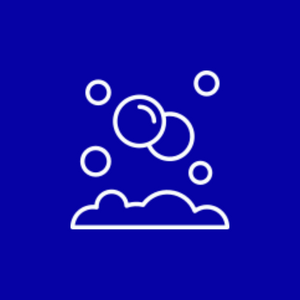 Foam Cannon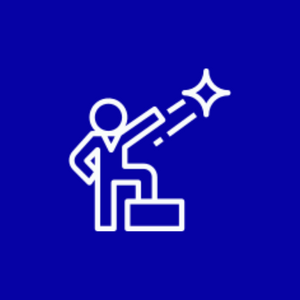 Professional Operator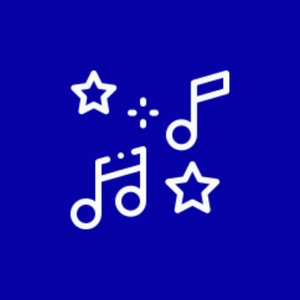 Energizing Music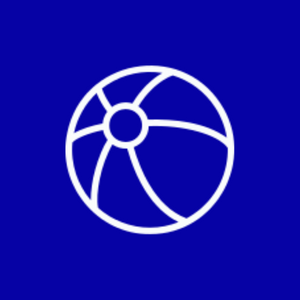 Beach Balls
What Do I Need For A Foam Party?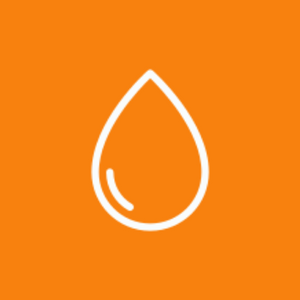 Water Source
A water source within 100 feet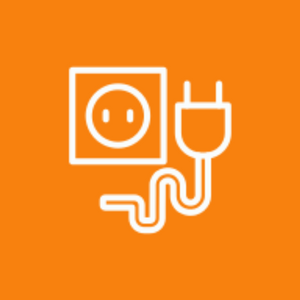 Power Outlet
One power outlet within 100 feet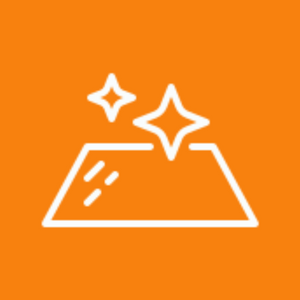 Clean Flat Surface
Access to the area at least an hour before your event time
Do You Deliver Foam Parties Near Me?
With Bounce Party of Tampa, the answer is YES! Looking for a bounce house with slide or water slide rentals in your area? Well, you have come to the right place. Bounce Party of Tampa is a guaranteed hit! We have been supplying all the fun and excitement all along the Hillsborough & Pasco county area for years. We specialize in party rentals for events such as but not limited to backyard parties, school festivals, birthday parties, church carnivals, high schools and businesses. We deliver the fun to your location with Attendants, Water Slides, Bounce Houses, Dry Slides, Bounce Houses with Slides, Obstacle Courses, Interactives, Tables & Chairs, Concessions, Games
Our Service Area
Proud to Serve The Following Areas:
If your party or event is beyond that radius, just let us know! We may be able to make special accommodations to suit your event.
NOTE: Fees may vary depending on how far you are outside our service area.
If You Are Looking For A Foam Party, You May Also Like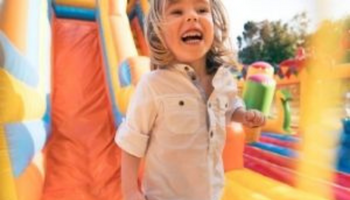 Bounce House Rentals
You can't go wrong with any of our inflatable bounce house rentals. Whether you're looking to host a backyard party and need a simple colored bounce house or your party needs a large bounce house, we've got you covered.
Water Slides
Slide into a summer filled with fun with water slide rentals from Bounce Party of Tampa! Whether you're renting for an adult or a child, our inflatable water slides are perfect for any age and great additions to our Foam Parties!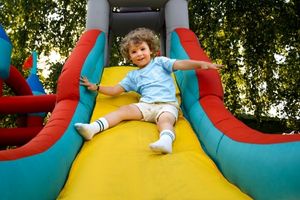 Bounce & Slide Combinations
Taking a bounce house and adding a slide is the perfect way to add fun to your next aprty, but combing it with one of our Foam Party rentals will really take it over the top! That is the perfect way to create a memorable event.
What Customers Say About Bounce Party of Tampa
Frequently Asked Questions About Foam Parties
Does the price include set and delivery?
Yes, although additional fees may apply for areas farther out. Remember prices do not include sales tax.
Do you stay and operate the foam machine?
Yes. When renting a Foam Machine or one of our other foam events, we stay and operate the foam machine during your event. Out trained staff will ensure the proper operation of the foam machine rental.
Does the rental time include your set up time?
No. We arrive early to set up so you get the entire rental time to play.
That depends on how many rentals we have that day. Generally we arrive 1-3 hours before the rental time begins. If we have a lot of rentals that day, we may need to set up as early as 4 hours in advance. If this is the case, we will call the Friday before to confirm that someone will be at the party location.
Do you deliver to other cities?
Yes, but once again please be aware that due to rising gas prices and the possible need for an extra truck and labor that travel fees can be quite high. Please call our office for a current quote.
How much space is needed?
An area 20x20 feet is preferred although we can easily fill a larger space. Foam parties work on both grass and pavement making your backyard or front driveway equally perfect to hold your event.
What age group is good for Foam Parties?
All ages can enjoy some FUN in the FOAM!
Yes! We only use the highest quality foam solution for our foam party events.
The foam is:

BIODEGRADABLE
The foam machine solutions are completely biodegradable, keeping the surrounding environment free from harm and eliminating the need for clean-up.

HYPO-ALLERGENIC
Even guests with sensitive skin and allergies can have a blast at your foam party, thanks to the hypo-allergenic formulations of our foam machine solutions.

NON-STAINING AND SCENT FREE
Forget worrying about permanent stains and lasting damage, because the foam is non-staining. Plus, the unscented solutions won't create a powerful odor or irritate allergies.
One of the best parts of a foam party is that there is no clean up! The foam disappears on its own at the end of your event.