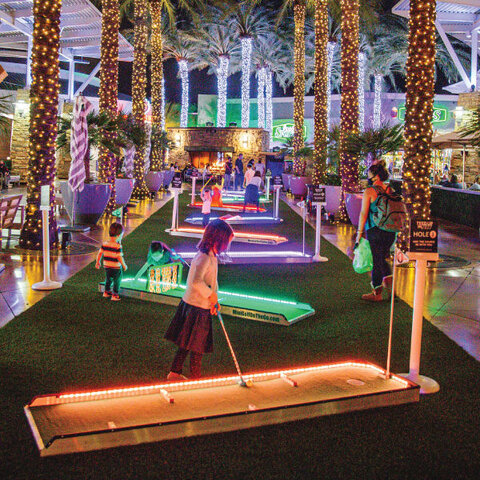 Portable 9 hole mini golf




$799.99

Free delivery & setup



Introducing our Portable 9 Hole Mini Golf Set - the perfect addition to your next backyard party, family gathering, or corporate event! This compact and versatile mini golf set allows you to bring the excitement and fun of a golf course right to your own space.
Crafted with high-quality materials, our Portable 9 Hole Mini Golf Set is designed for durability and long-lasting enjoyment. Each hole is meticulously designed with challenging obstacles, including ramps, tunnels, and curves, to provide an authentic mini golf experience. Whether you're a seasoned golfer or a beginner, this set offers endless entertainment for all skill levels.
Setting up the mini golf course is a breeze! The portable design allows for easy assembly and disassembly, making it convenient to transport and store. The lightweight yet sturdy construction ensures stability during gameplay, even on uneven surfaces. Plus, the vibrant and eye-catching colors of the course add a touch of excitement to any event.
Our Portable 9 Hole Mini Golf Set is suitable for both indoor and outdoor use, making it a versatile entertainment option for any weather condition. Whether you're hosting a birthday party, a company picnic, or simply want to enjoy a fun-filled afternoon with friends, this mini golf set is sure to be a hit.
So, why wait? Get ready to tee off and have a blast with our Portable 9 Hole Mini Golf Set. Order now and create unforgettable memories with your loved ones, all while sharpening your golfing skills in the comfort of your own space.